A Guide to Clerkenwell for deVOL Kitchens
A project created in-house at deVOL Kitchens. The project brief was to create a fully illustrated map to help to guide customers from the premises of one London showroom, to another, whilst also touring the best restaurants, bars, and sights in the surrounding area of Clerkenwell. The map was housed inside a six page roll-fold leaflet, containin

g descriptions for all of the points-of-int

erest, alongside any relevant showroom information.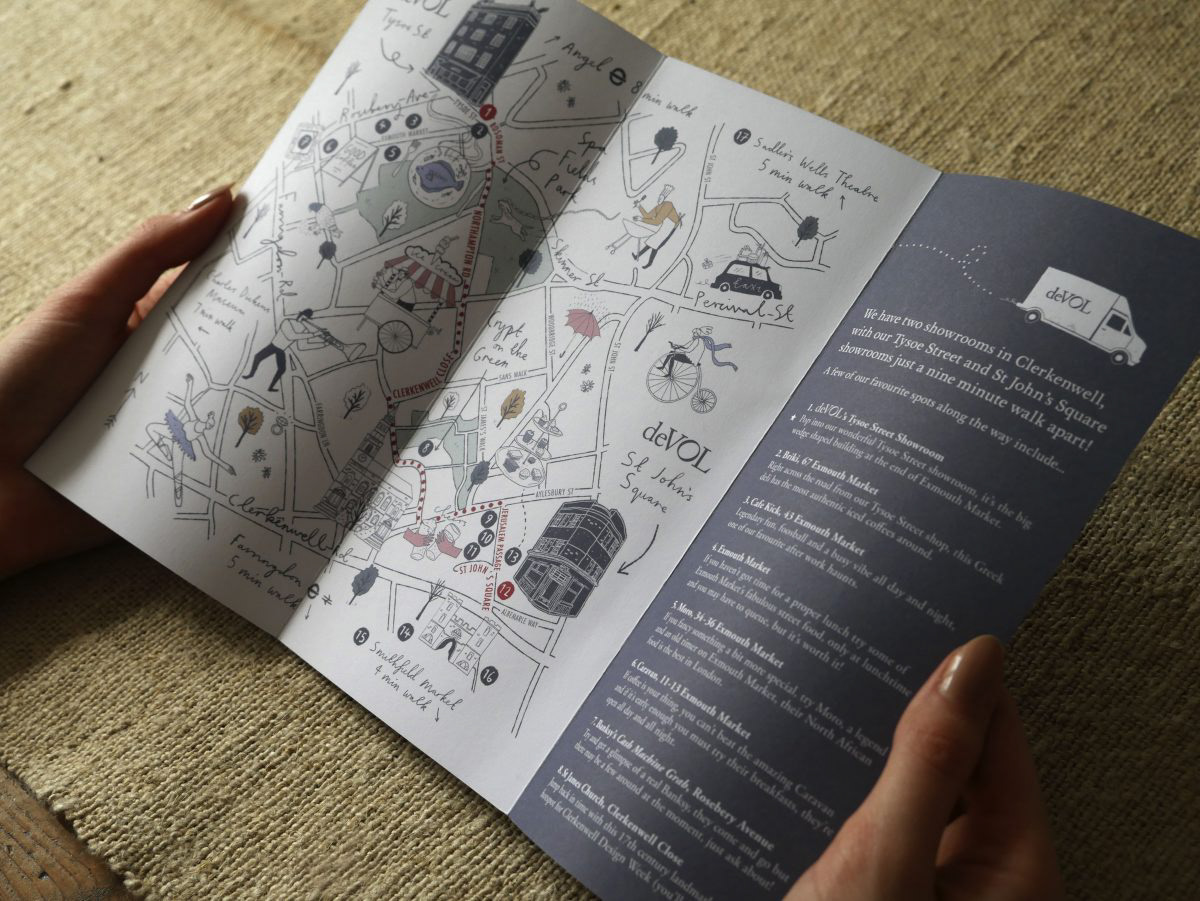 Above: Finished, printed and folded map, printed on 350gsm uncoated paper stock.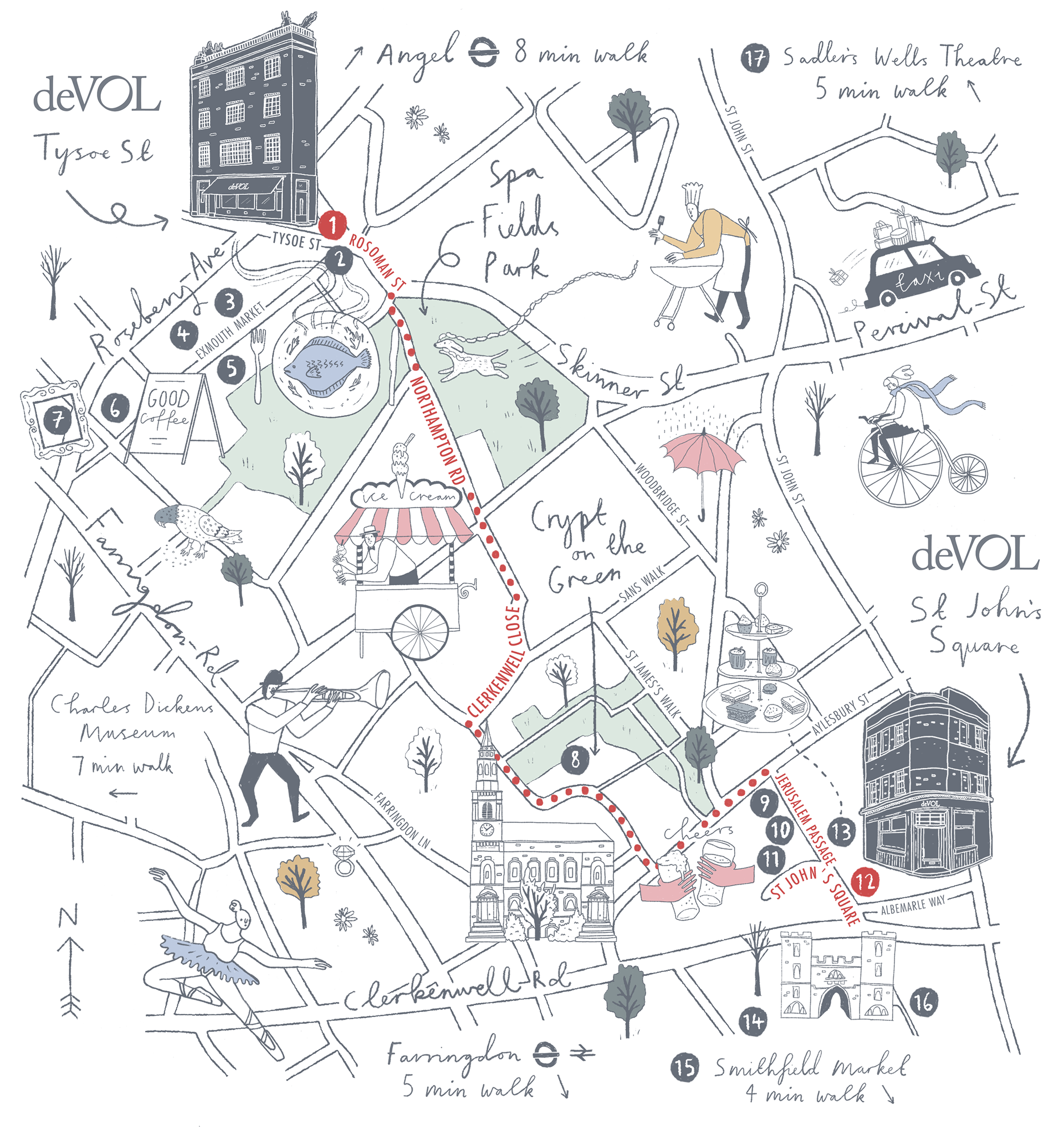 Above: Details of hand-drawn map which documents the journey from deVOL's Tysoe Street showroom to their St. John's Square showroom.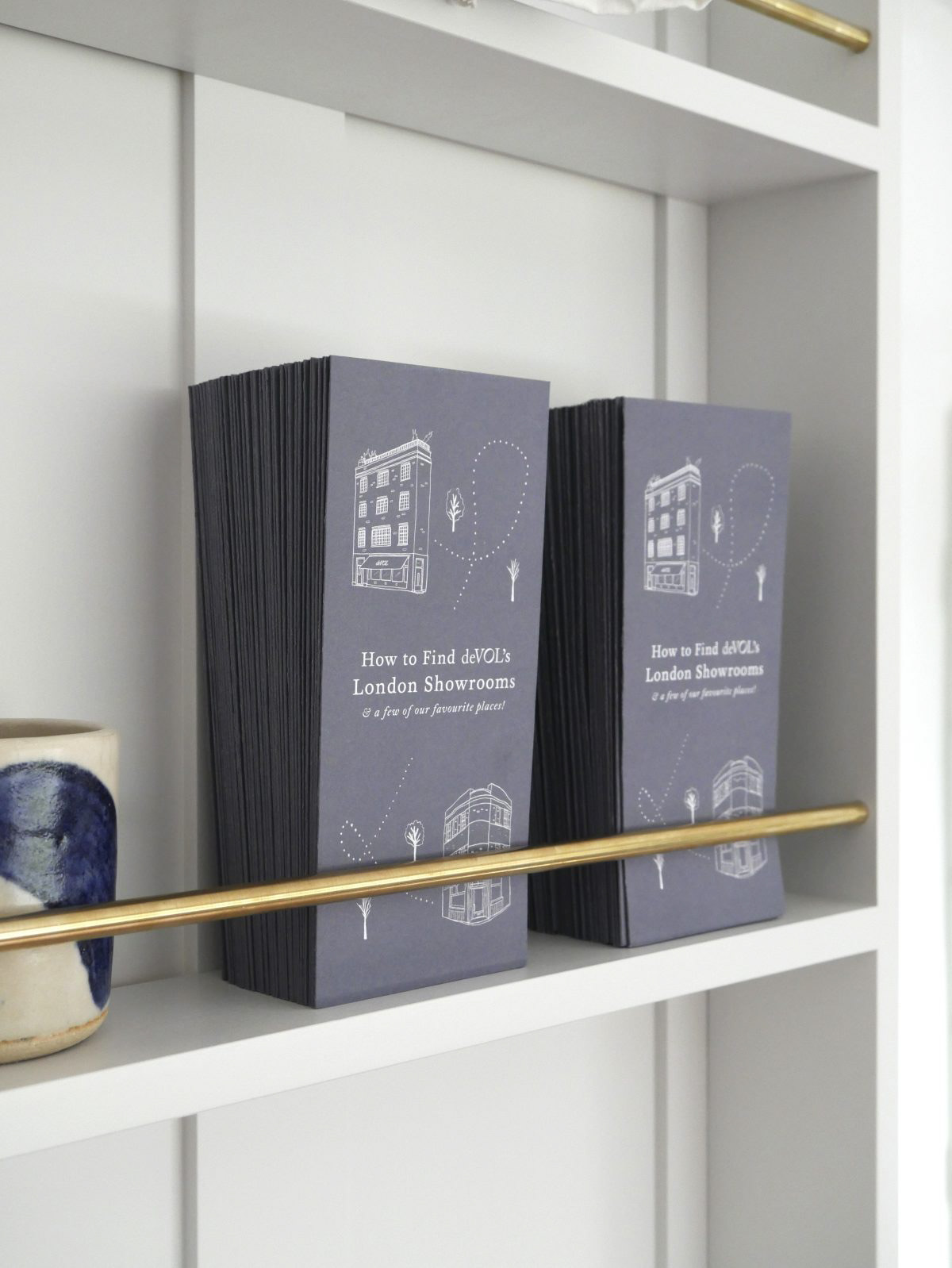 Above: Finished maps on display in the showroom
You can read more about the process of creating the map in my blog entry on the deVOL journal (located here!). All photographs by deVOL Kitchens.