The Secret Diary of Adrian Mole - Submission for Penguin Student Design Awards 2017
Illustrated book cover for 'The Secret Diary of Adrian Mole Aged 13 3/4', designed as a submission for the Penguin Student Design Awards 2017.  The design embraces the 1980's timeframe of the narrative through colour palette, type, costume, and setting to create a sense of nostalgia and appeal to the older readership alongside a younger one.​​​​​​​ The design was illustrated by hand, and includes a 1980's inspired hand-drawn logotype (see 'Adrian Mole'), and a hand-rendered typeface created for the diary entry on the blurb.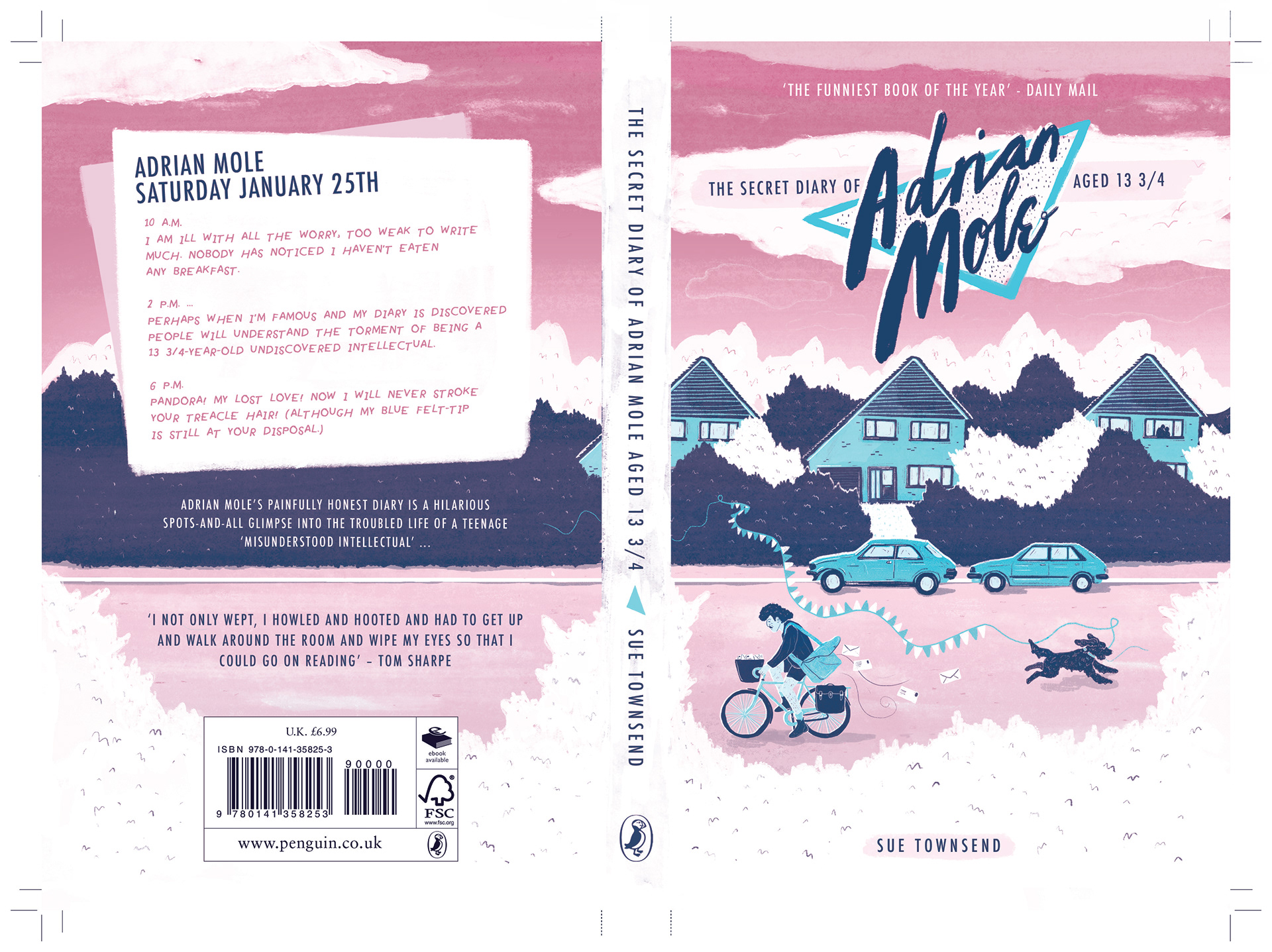 Above: Full sleeve artwork designed to given specifications set by Penguin.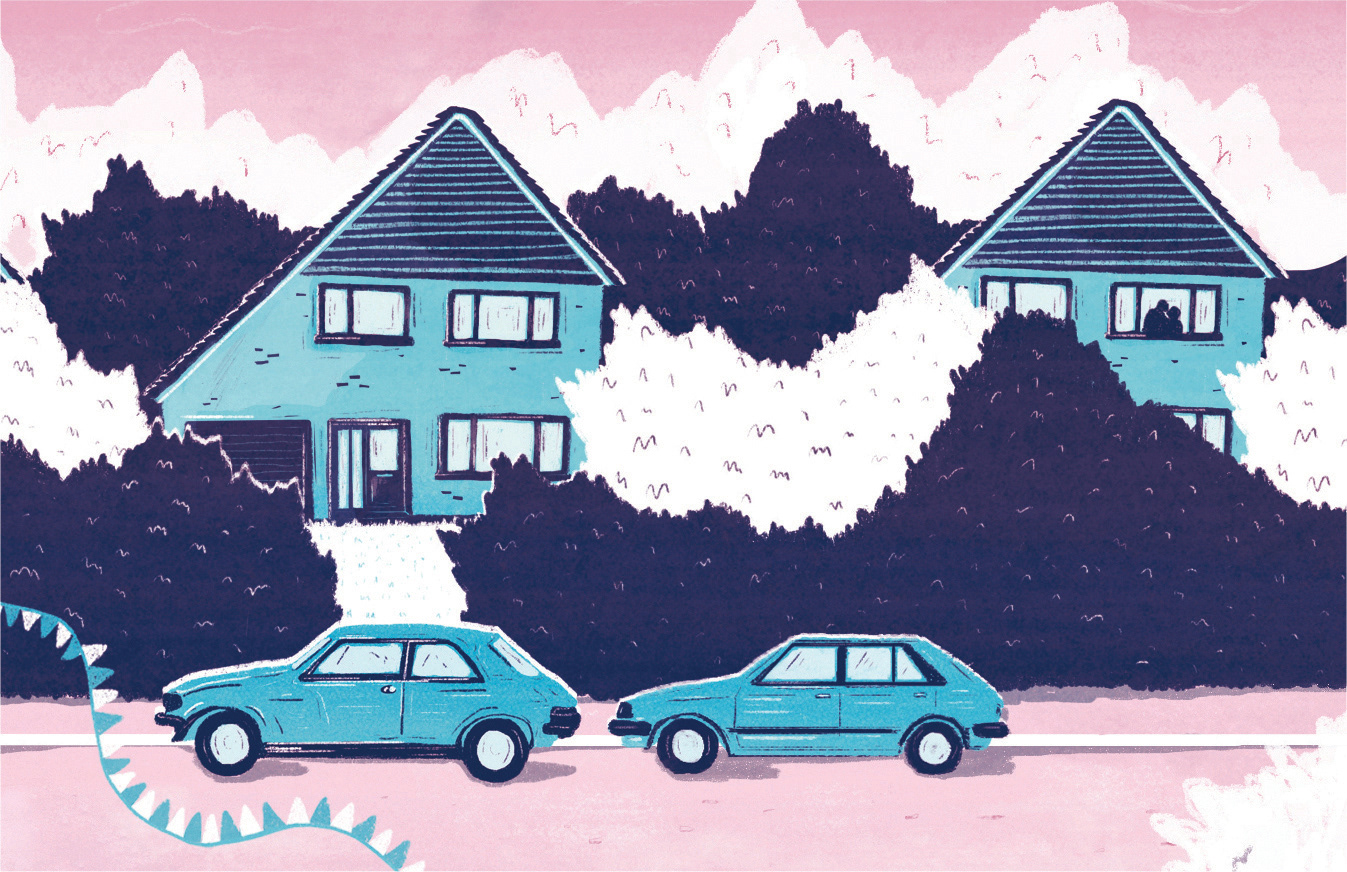 Above: Close-up taken from front cover which uses 1970's/80's-style houses and cars to convey the timeframe of the narrative. The illustration also makes references to sub-plots within the story.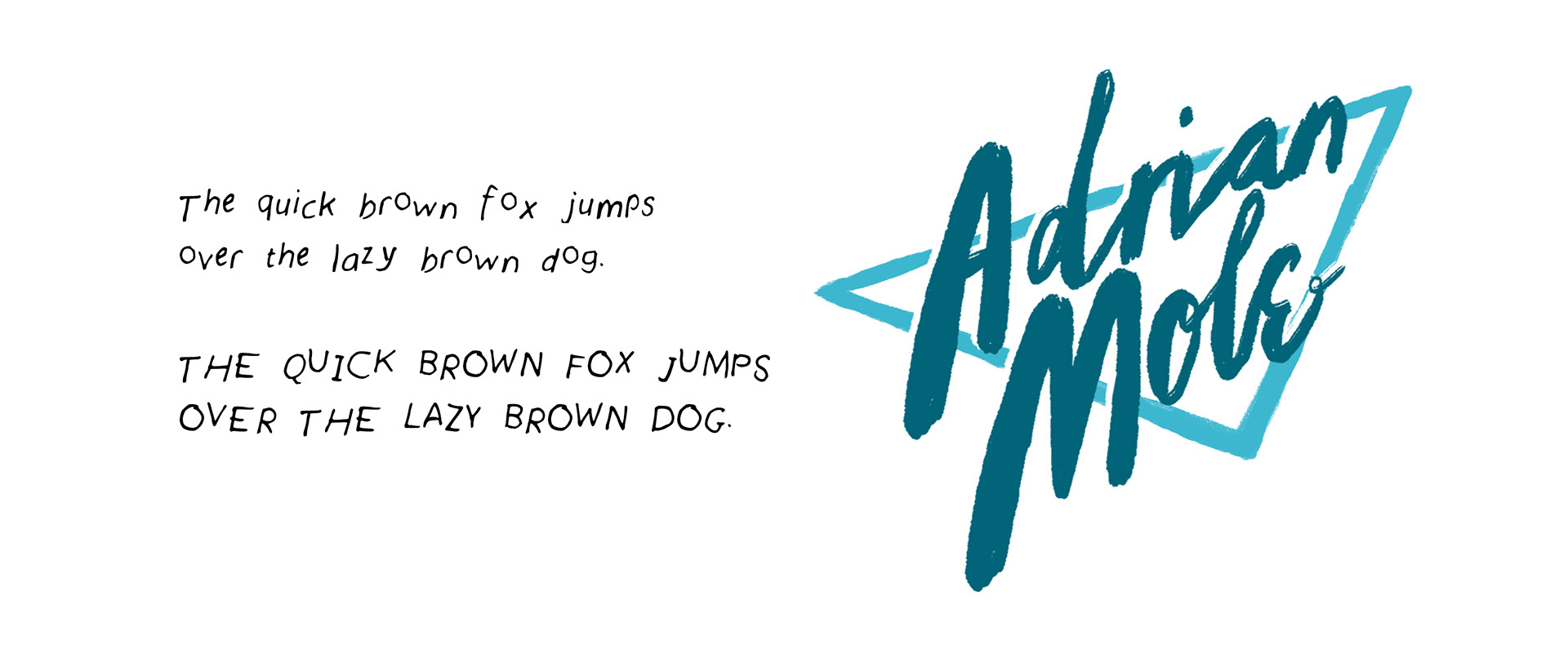 Above: Hand-rendered typeface (left) and logotype (right) created for the project.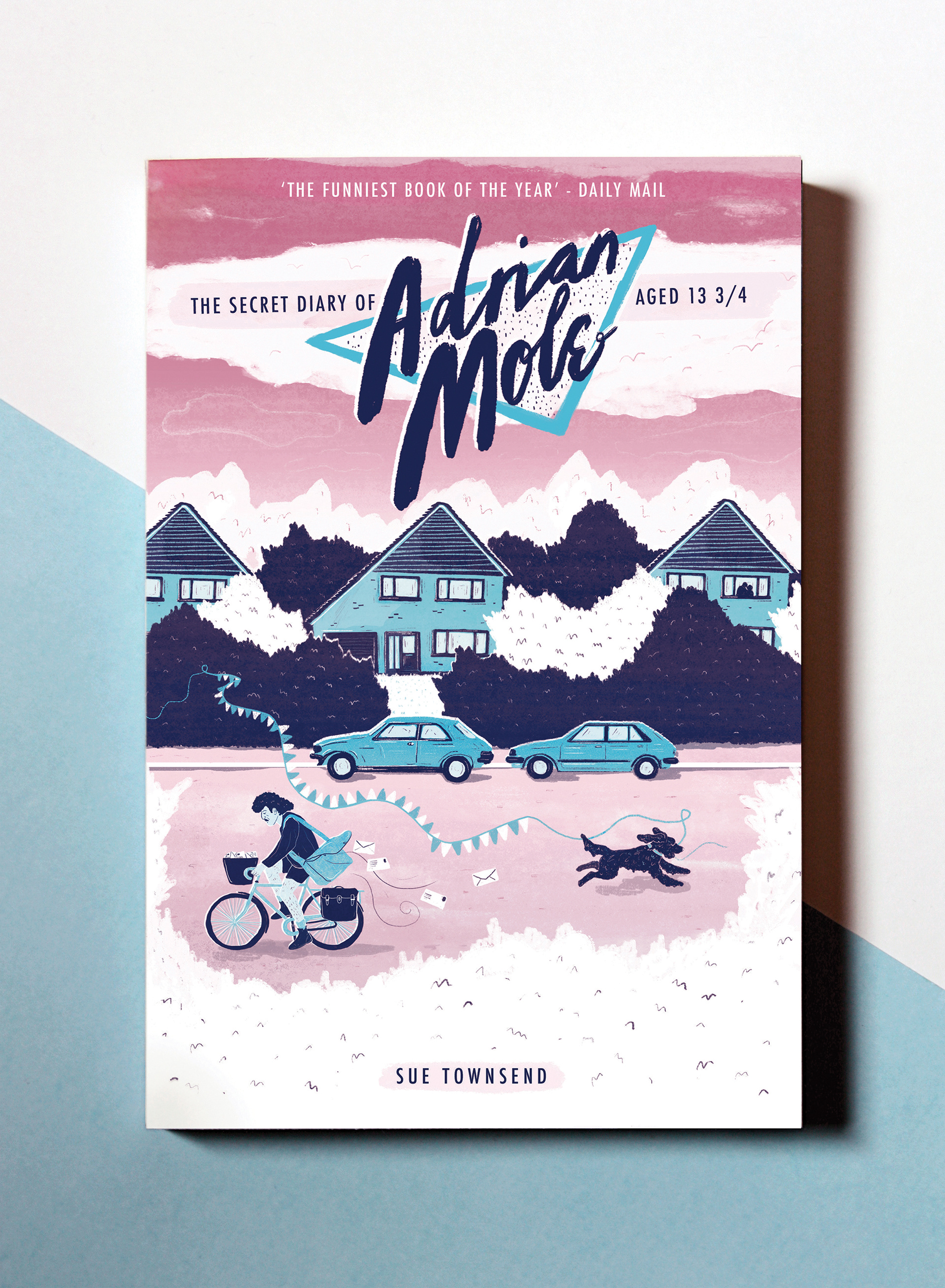 Above: Mocked-up book cover to Penguin's specifications. 
​​​​​​​